New Name, New Vision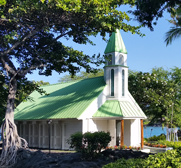 Bridges of Light Christian Ministries is now South Pacific Christian Ministries. What began many years ago in the little Chapel by the Sea in Kailua-Kona, Hawaii ministering to local families and tourist, has now been redirected to the small island communities of the South Pacific.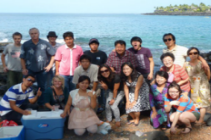 There are hundreds of small island communities throughout the South Pacific, many of which can only be reached by boat. These hard to reach communities are isolated and aften overlooked.
Our Vision is to meet the physical and spiritual needs of those people On the physical side, where possible, based on local laws and availability, we will provide Medical Supplies and Services. We will also provide family Water Filter units and Community based Disaster Response Training where needed. On the spiritual side, we provide assistance to local Pastors, training for believers, and conduct outreaches to draw in non-believers. Everything that we will do and everything that we will provide will have a focus on the message of Jesus Christ and the full work of the Cross.